What's in the RALS Master Class Package?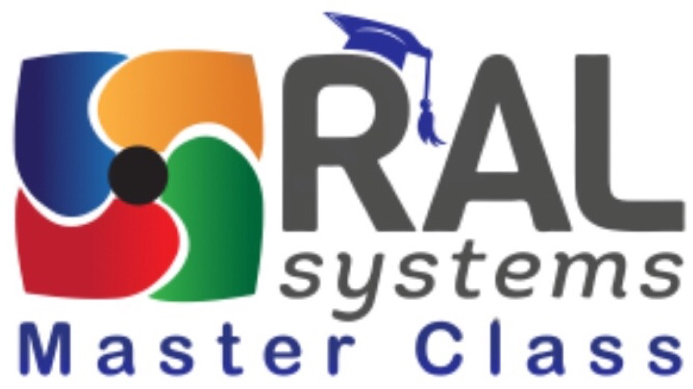 Welcome to RALsystems Master Class!!!
This Premium Membership Package is only Available to Elite Real Estate Investors who are ready to embark on their journey to owning an Adoration Home Franchise.
---
REQUIREMENTS TO JOIN THIS GROUP:
Must love, respect and enjoy helping the elderly & disabled
Ready to do what it takes to become an Owner of an Adoration Home Franchise
Have the financial ability to INVEST in a Franchise (no less that $100,000 in liquid CASH)
Possess the integrity to work with Healthcare Professionals without pirating from them RALsystems
---
PREMIUM MEMBERSHIP PACKAGE INCLUDES: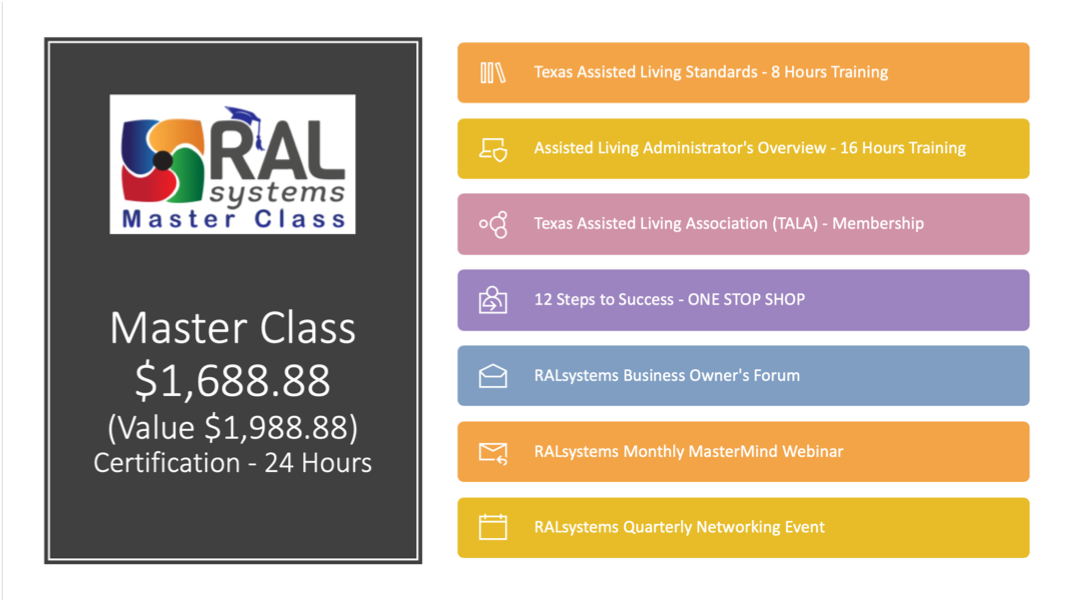 ---
EXPECTATIONS:
Members shall attend ALL meetings that require decision making for their particular Adoration Home
RALsystems will begin locating an Adoration Homes sight for the Member
Member may decline a particular location and RALsystems will pass on the location to the Member in line
Adoration Homes will be assigned on a first come, first served basis. If Member passes on 3 locations, Member will placed at the end of the line
---
LIFE TIME MEMBERSHIP:
This one-time Premium Membership Package will go away in 2020. If you join after December 31, 2019, the One-Time Enrollment Fee is $1,688.00 plus $168.00 Annually.
There are no REFUNDS after 30 days of joining MASTER CLASS Program.