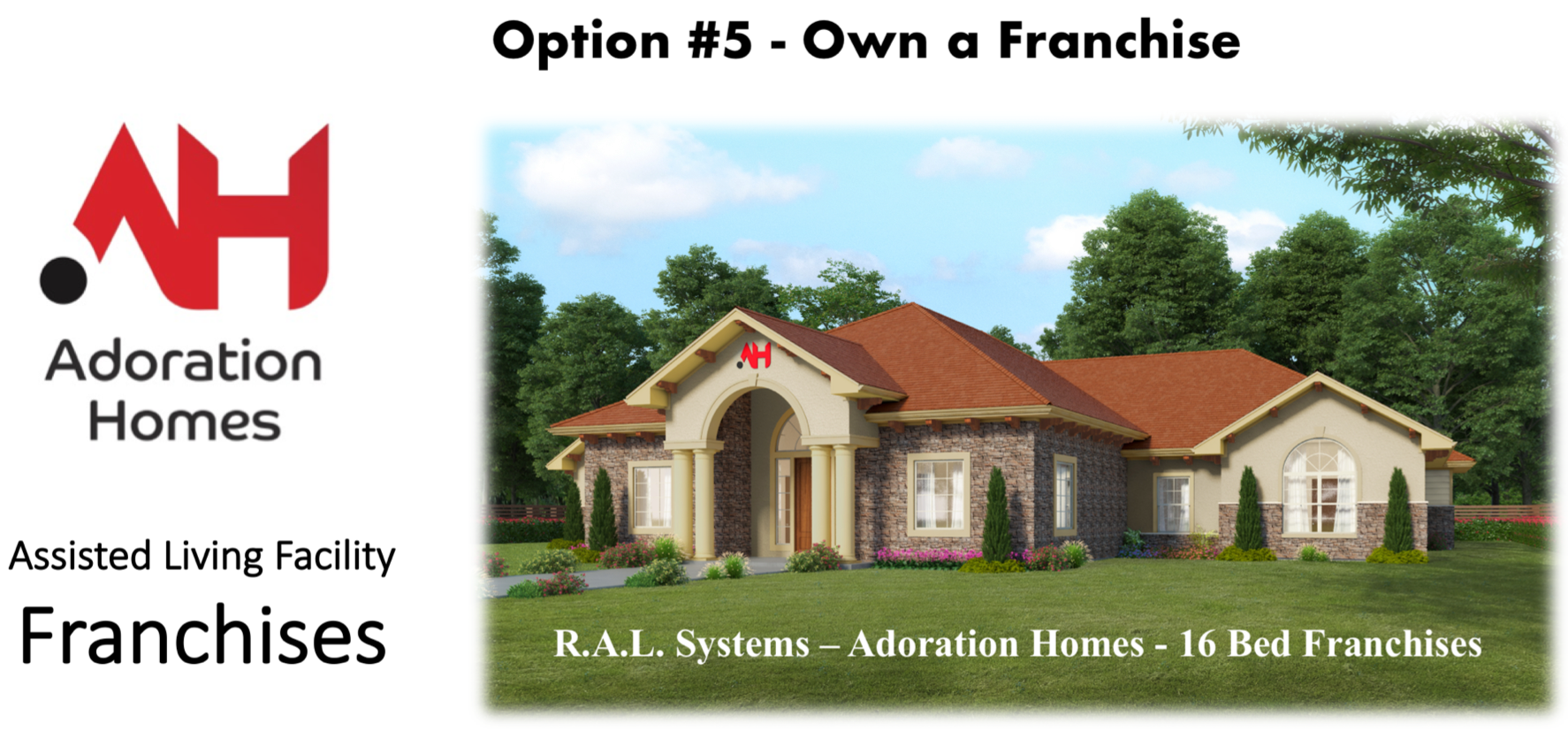 GET READY TO BUILD FROM GROUND UP
Imagine building an ALF from scratch with all the right trimmings and in a location where there is great need for senior care.
The reason why a Franchise makes sense is the ability to acquire SBA Loans in under 6 weeks, rather than taking 6 months.
What you need to get started is (1) a proven Business Plan and (2) the necessary Market Research to determine whether the location is right for building or not.
What's more, Adoration Homes will join forces with Adorationnel to put staff in place and Adoration Resources to fill up beds BEFORE your ALF opens its doors.
CLICK HERE to schedule a FREE Consultation.