What is Creative Real Estate Investing? FREE Introduction Video
How I did a "No Money Down" Deal

INTRODUCTION TO CREATIVE REAL ESTATE INVESTING
There are actually many ways to pull money and equity, out of thin air.
In this short video, I will show you:

1. My Story- How it all began

2. The "Forgiven Loan" method

3. "No Money Down" - How I took home $20K at closing while purchasing 2 duplexes, worth $240,000 Each and be able to make $400/m residual income on each duplex. How awesome is that???

4. How to Leverage Money and Real Estate

5. What is "Granny Zone"?
6. What is "Driving for Dollars" and "Diamonds"?

7. 5 Sample Creative Techniques
8. How my CREI Courses are broken up

9. Grand Opening Specials for my CREI Courses
By the end of this introduction to CREI, you will know how to get started as a CREI Coaching Student.

If you have any questions, please do not hesitate to contact me by phone or schedule a free CREI Strategy Session by CLICKING HERE!
I look forward to helping you achieve Spiritual & Financial Enrichment over the next 3 months.
Kind Regards,
Frances Chau
Wealth Builder
CLICK HERE to get started with VIP Elite Coaching Program TODAY!
Your Instructor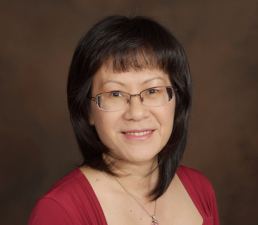 Frances Chau is the Founder and Award-Winning Author of Residential Assisted Living Systems – 12 Steps to Six-Figure Income CARING for Seniors.
As a real estate investor and developer, Mrs. Chau had owned and managed 14 rentals units in Austin, and the surrounding area beginning in 2000. She has over 25+ years of experience in Customer Service, Sales and Marketing.
Her passion for taking care of seniors came from volunteer work at hospitals and assisted living facilities between 2004 and 2006. Mrs. Chau also took care of her mother full- time for 5 years, after a stroke in 2009.
Mrs. Chau has been teaching Creative Real Estate Investing to new and savvy investors since 2014 (class room style). In 2018, she is put her real estate courses online, so she can help even more people achieve financial independence by making RIGHT NOW MONEY and earn residual income.
Over the next 5 years, Ms. Chau will be putting 30 Assisted Living Facility Franchise on the ground. Learn how this ambition Game Plan will help you in building your own family legacy in Senior Care.
Frequently Asked Questions
How can I take advantage of the deep discount you offer for veterans, single parents or seniors over 65?
Simply schedule a Strategy Session with me to discuss your options. https://franceschau.teachable.com/p/schedule
I'd like to enroll my spouse or child (under 19) for FREE. Where do I get a Coupon Code?
AFTER you enroll in a PAID course, simply schedule a Strategy Session with me so I can issue a special COUPON CODE. Your spouse/child will receive access to the same package. https://franceschau.teachable.com/p/schedule