FREE Introduction to CREI
What is Creative Real Estate Investing?

INTRODUCTION TO CREATIVE REAL ESTATE INVESTING
There are actually many ways to pull money and equity, out of thin air.
In this short video, I will show you:

1. My Story- How it all began

2. The "Forgiven Loan" method

3. "No Money Down" - How I took home $20K at closing while purchasing 2 duplexes, worth $240,000 Each and be able to make $400/m residual income on each duplex. How awesome is that???

4. How to Leverage Money and Real Estate

5. What is "Granny Zone"?
6. What is "Driving for Dollars" and "Diamonds"?

7. 5 Sample Creative Techniques
8. How my CREI Courses are broken up

9. Grand Opening Specials for my CREI Courses
By the end of this introduction to CREI, you will know how to get started as a CREI Coaching Student.

For a chance to save 50% off enrollment fee of online courses, please schedule a free CREI Strategy Session by CLICKING HERE!
I look forward to helping you achieve Spiritual & Financial Enrichment over the next 3 months.
Kind Regards,
Frances Chau
Wealth Builder
CLICK HERE to get started with VIP Elite Coaching Program TODAY!
Your Instructor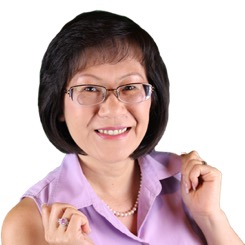 Frances Chau began teaching CREI in 2014 and acquiring spiritual principles since 2016. Today, she is helping others achieve spiritual and financial goals by first creating abundance in the spiritual realm, then allowing it to overflow onto the physical realm. IF YOU BELIEVE, YOU WILL ACHIEVE.
Course Curriculum
What is Creative Real Estate Investing?
Available in days
days after you enroll
Frequently Asked Questions
How can I take advantage of the deep discount you offer for veterans, single parents or seniors over 65?
Simply schedule a Strategy Session with me to discuss your options. https://franceschau.teachable.com/p/schedule
I'd like to enroll my spouse or child (under 19) for FREE. Where do I get a Coupon Code?
AFTER you enroll in a PAID course, simply schedule a Strategy Session with me so I can issue a special COUPON CODE. Your spouse/child will receive access to the same package. https://franceschau.teachable.com/p/schedule
If you are tired of working for someone else, it's time to start working for yourself. Don't go out and quit your job until you are able to replace your income.
My student, Ronnie, did it in 3 years because he was working 40 to 60 hours a week. in 2018, he fired his boss because he spent more time at the Title Company closing deals than he was at the office. Also, his job as an Architect did not pay him anywhere near $150K a year. Great job, Ronnie!!
Now it's your turn. This is not a get rich quick kind of business but you can easily Wholesale 6 to 8 deals or Fix & Flip 2 to 4 properties a year to make six figures. If you can dedicate 7 to 10 a week and you are coachable, I can help. What you put in is what you get out!
For much less than a college degree, you can do what 97% of America is not doing, investing in real estate.
CLICK HERE to get started with VIP Elite Coaching Program TODAY!