Regular Price of this ONLINE Course: $1999.00 (Value $5,000)
Summer Time Special
ONE TIME PAYMENT OF $999.00

Offer Expires: May 31, 2020
---
Pulling Money Out of Thin Air through Wholesaling

Yes, I said "pulling money out of thin air". And you can begin making money as soon as you complete this course.
What's more, you don't need a lot of money or credit to do deals.
You can put deals on contract for $10.00 in Earnest Money, $250.00 to $400.00 for a home inspection, then turn around and make $5,000 to $20,000 per deal...doing nothing to the property. How cool is that??!!
There are gurus who will charge $5,000 to $100,000 for the lessons I'm about to share with you in this course.
Once you double or triple your income at your current JOB, you can fire your BOSS.
Allow me to show you how it's done!!!
---
WARNING - WARNING - WARNING
If you do not practice the lessons on a weekly basis, over the next 12 weeks, you will fall behind. I built this course so that each lesson is built upon the previous lesson so you must complete the lessons in order. If you fall behind and don't perform the exercises in order, the lessons will go over your head. So if you do fall behind, go at your own pace and don't skip around. You are not in competition with anyone else.
---
FREE ADVANTAGE ONLINE COURSES
WITH YOUR PURCHASE
MODULE #1 - Goal Setting Workshop - How to Create a 20 Year Plan
MODULE #2 - Setting up your Business Foundation
MODULE #3 - How to Create Impactful Business Cards
MODULE #4 - Productive Networking - Building your Power Team
Your Instructor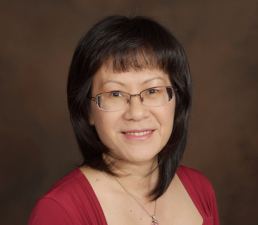 Frances Chau is the Founder and Award-Winning Author of Residential Assisted Living Systems – 12 Steps to Six-Figure Income CARING for Seniors.
As a real estate investor and developer, Mrs. Chau had owned and managed 14 rentals units in Austin, and the surrounding area beginning in 2000. She has over 25+ years of experience in Customer Service, Sales and Marketing.
Her passion for taking care of seniors came from volunteer work at hospitals and assisted living facilities between 2004 and 2006. Mrs. Chau also took care of her mother full- time for 5 years, after a stroke in 2009.
Mrs. Chau has been teaching Creative Real Estate Investing to new and savvy investors since 2014 (class room style). In 2018, she is put her real estate courses online, so she can help even more people achieve financial independence by making RIGHT NOW MONEY and earn residual income.
Over the next 5 years, Ms. Chau will be putting 30 Assisted Living Facility Franchise on the ground. Learn how this ambition Game Plan will help you in building your own family legacy in Senior Care.
Courses Included with Purchase

CREI Advantage for New Businesses Modules 1 to 4 Combined
4 Fast Track MODULE​S to Create Abundance with Real Estate for Beginners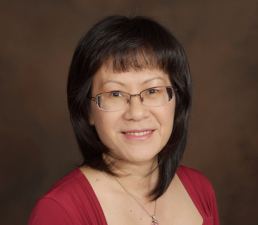 Original Price: $599
Frequently Asked Questions
When does the course start and finish?
The course starts now and ends in 3 months. However, you will still have access to the course for 1 Full Year from your start date.
How long do I have access to the course?
After enrolling, you have unlimited access to this course for 1 Full Year - across any and all devices you own.
What if I am unhappy with the course?
You have 24 hours from the date you ordered your course to cancel. Because the information I'm sharing is invaluable, there will be no refunds after the first Day. If life happens and you are unable to complete the course within 3 months, you can pick up where you left off within 1 year.
How can I enroll my Spouse or Family Member?
Simply email me at
[email protected]
and request a COUPON CODE. The additional family member only has to pay $50.00 for full access to the same course you ordered. (Only 1 addition per family) Children under the age 19 are FREE for VIP Elite Members.
Regular Price of this ONLINE Course: $1999.00 (Value $5,000)
Summer Time Special
ONE TIME PAYMENT OF $999.00

Offer Expires: May 31, 2020