Residential Assisted Living Systems Master Class Package
Membership for Elite Investors in RALS
Enroll in Course
Welcome to the Premium Membership Package!!!
This program is only for serious Investors who want to OWN, but not operate, an Assisted Living or Memory Care Facility.
LIMITED TIME OFFER:
$1,688.00 September, 2019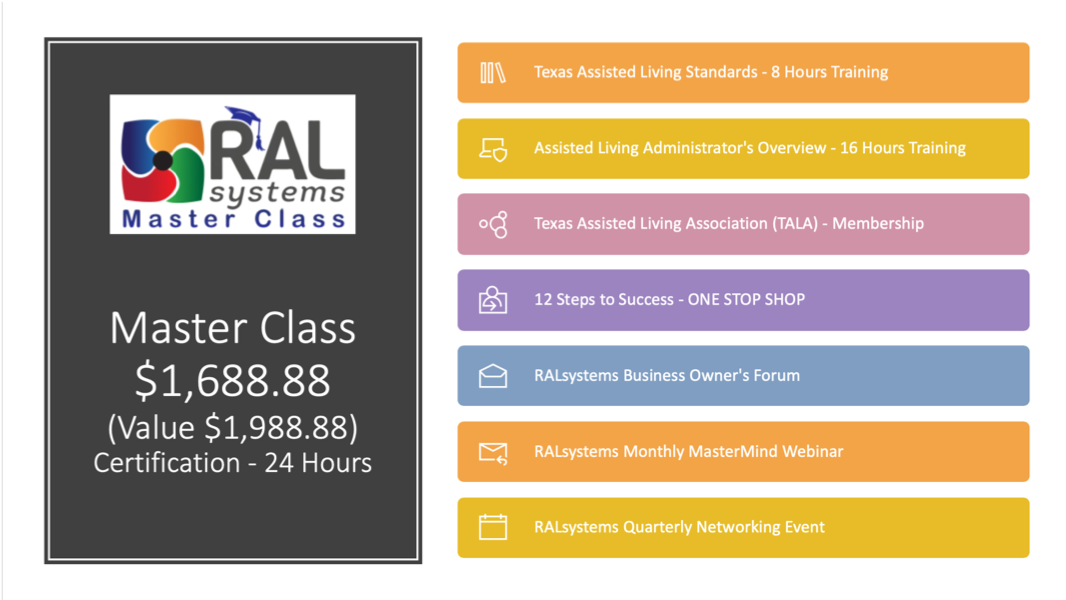 Your Instructor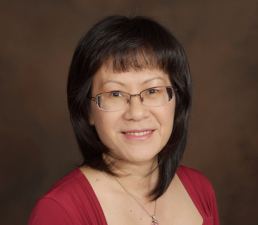 Frances Chau is the Founder and Award-Winning Author of Residential Assisted Living Systems – 12 Steps to Six-Figure Income CARING for Seniors.
As a real estate investor and developer, Mrs. Chau had owned and managed 14 rentals units in Austin, and the surrounding area beginning in 2000. She has over 25+ years of experience in Customer Service, Sales and Marketing.
Her passion for taking care of seniors came from volunteer work at hospitals and assisted living facilities between 2004 and 2006. Mrs. Chau also took care of her mother full- time for 5 years, after a stroke in 2009.
Mrs. Chau has been teaching Creative Real Estate Investing to new and savvy investors since 2014 (class room style). In 2018, she is put her real estate courses online, so she can help even more people achieve financial independence by making RIGHT NOW MONEY and earn residual income.
Over the next 5 years, Ms. Chau will be putting 30 Assisted Living Facility Franchise on the ground. Learn how this ambition Game Plan will help you in building your own family legacy in Senior Care.
Course Curriculum
What's in the Master Class Package?
Available in days
days after you enroll
Frequently Asked Questions
How long is does Master Class Membership last?
This is a LIFE-TIME Membership for those who join Master Class before December 31, 2019. After that, it will be an enrollment fee of $1,688.00 in the first year and an annual renewal fee of $168.00 will apply.
Can I request a refund?
Yes, you may do so within 30 days of join the program. Because RALsystems will be sharing trade secrets and sensitive information, there are no refunds after 30 days.
Who soon does it take to build an Adoration Home from ground up?
I takes about 9 months to a year to build an Adoration Home from ground up. There's a lot of permitting and licensing process that we cannot control through the city, county, state, fire marshall and federal ADA.
How long before I break even on my investment?
If you are converting a home at 80/20 through your bank or SBA, it may take 3 years to break even once the facility is licensed. Franchises built from the ground up will cost more money but will yield a better ROI. Franchise tend break even in 5 years or less. These are only estimates and not a promise to perform as every investment is risky so you should do your own due diligence.
WARNING - WARNING - WARNING
1. Master Class is not for faint hearted. Each discuss in the Owner's Forum is very intense.
2. Master Class is not for those who are tire kickers. Only those ready to move forward on an Adoration Home Franchise should join.
3. Master Class is not meant to train an Owner on how to Operator or run an ALF using the 12 Steps to Success. It is a program designed to help Owners understand the 12 Steps to Success within RALSystems ONE STOP SHOP for "hands-off" investing.

LIMITED TIME OFFER:
$1,688.00 until September 30, 2019