12 Personal Improvement Lessons for Spiritual Enrichment
When my spiritual coach and mentor told me that he would help me , "Create abundance in the SPIRITUAL REALM so that it would overflow into the PHYSICAL REALM", I asked him, "Where do I sign up?"
In the last 1.5 years, my family and I paid well over $60,000 to receive this specialized knowledge that are privy to the wealthy. My coach pays 3 times this much for him and his family, to learn from his coach.
I'm about to share this wealth of knowledge with you. I pray that you take these lessons seriously because they can change your life, as they have done for me and so many others.


When you join CREI Postulates Club,
you will be receiving Spiritual Lessons to:
#1 - The Workingness Scale
#2 - How to use Postulates
#3 - Above Postulates is your Intentions
#4 - The Emotional Tone Scale
#5 - How to Control the People you let into your life
#6 - Only you can Control your Paradigm
#7 - What is the definition of life?
#8 - Suffer slowly or quickly
#9 - Multi-tasking is a Lie
#10 - Gift of Life - Design your own destiny
#11 - What the Health
#12 - The Power of WOW
---
WEEKLY WEBINAR DISCUSSIONS
The important aspect of Spiritual Awareness is that you become more and more aware of your THOUGHTS, your SPEECH and your ACTIONS.
When you join CREI Postulates Club, you will take part in a weekly webinar to discuss the application and outcomes.

Each week your Lessons will be recorded so you can listen/watch them over and over.
Practice doesn't just make perfect....it turns your POSITIVE ACTIONS into good habits.

First you sow...then reap the rewards.
Join now and begin your Spiritual Journey today!!!
Your Instructor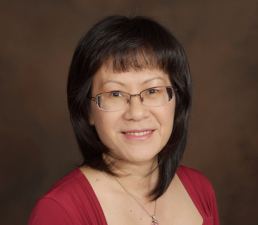 Frances Chau is the Founder and Award-Winning Author of Residential Assisted Living Systems – 12 Steps to Six-Figure Income CARING for Seniors.
As a real estate investor and developer, Mrs. Chau had owned and managed 14 rentals units in Austin, and the surrounding area beginning in 2000. She has over 25+ years of experience in Customer Service, Sales and Marketing.
Her passion for taking care of seniors came from volunteer work at hospitals and assisted living facilities between 2004 and 2006. Mrs. Chau also took care of her mother full- time for 5 years, after a stroke in 2009.
Mrs. Chau has been teaching Creative Real Estate Investing to new and savvy investors since 2014 (class room style). In 2018, she is put her real estate courses online, so she can help even more people achieve financial independence by making RIGHT NOW MONEY and earn residual income.
Over the next 5 years, Ms. Chau will be putting 30 Assisted Living Facility Franchise on the ground. Learn how this ambition Game Plan will help you in building your own family legacy in Senior Care.
Course Curriculum
Create Abundance in the Spiritual Realm so that it overflows into the Physical Realm
Available in days
days after you enroll
Above Postulates are your Intentions
Available in days
days after you enroll
The Emotional Tone Scale
Available in days
days after you enroll
Frequently Asked Questions
Are these Lessons based on any religious beliefs?
At times, yes, all major religions are reflected in some spiritual teachings.
Are you a Preacher or Counselor?
DISCLAIMER: No. I am not a preacher of any religion, nor am I a doctor of Psychology. I use teachings from Jesus Christ, Buddha and other spiritual predecessors to help you reflect on their teachings.
Where do these lessons come from?
They come from Spiritual Enrichment predecessors and life coaches like Tony Robbins, Jack Canfield, Bob Procter (and other cast members of "The Secret"), Les Brown, and my personal coach Raymond Aaron. I've paid well of $60,000 in specialized knowledge and thought I would share these wonderful teachings with you.
If these lessons are worth $60,000, why are you giving them away for FREE?
Because I can. These lessons are so precious that they need to be shared with the rest of the World, not just the wealthy. When I give this knowledge away for FREE, it takes away the notion of "I can't afford that." I asked the Lord to allow me to help one person at a time. If that person happens to be you WE ARE BOTH BLESSED.
If the lessons are FREE, what am I paying for?
I don't work for FREE, I charge for my Coaching Services and get paid handsomely. The small ANNUAL FEE of $59.00 will go towards covering a few of my expenses such website fee for this Online School and marketing costs to recruit and share these lessons with others. For a limited time, you may join for $29.00 per year (50% off the Annual Subscription).
I help many new and savvy investors learn CREATIVE ways to acquire real estate using none of their own money or credit. I do all this while applying spiritual lessons to create abundance in the spiritual universe and allow them to overflow into the physical universe.
For a FREE Consultation, please book a 30 minute phone call with me at:
https://calendly.com/franceschau/

What does 2020 look like for you??