Introduction to Spiritual Enrichment - Jamaica

Welcome to Spiritual Enrichment with the Postulates Club!!!
It's time to CREATE ABUNDANCE in the SPIRITUAL REALM and allow them to overflow into the PHYSICAL REALM.
I've established this private club for those who are looking to enrich their lives through spiritual teachings.
Although I grew up Buddhist, I did not know much about religion until I received The Great Tao when I was 12 years old.
Tao is a word in Chinese used to describe GOD, since HE is nameless and formless.
Tao is the study of 5 major religions which consists of Christianity, Buddhism, Taoism, Confucianism, and Islam.
I did not understand who GOD was until I was 26 years old.
I got married when I was 30 years old. My first marriage lasted 5 years before I became a single mom for 10 years.
It was not easy to be both mother and father to my daughter Kaylee who was only 2.5 years old when her father left us.
----------------------------------------------------------------
On July 17, 2019, I will be celebrating 3 years of happiness with my husband, Tom. He is a retired Special Ed Teacher of 30 years. Tom is Catholic so you can imagine the interesting conversations we've had in regards to our religious beliefs.
However, we have a common denominator and that is, we both LOVE GOD...and there is only ONE.
And since there is only ONE GOD, we must seek the TRUTH about life, by studying both the Physical and Spiritual Universe.
----------------------------------------------------------------

My spiritual enrichment journey begin on June 24, 2017 when I joined my Spiritual Coach & Mentor, Raymond Aaron, on a retreat in Jamaica.
Tom went kicking and screaming, of course, thinking that Raymond was going to convert him to another religion. But, that was not the case.
By the 3rd day of the retreat, Tom was so enthralled by Spiritual Enrichment that when Raymond asked who was coming on the next retreat to Costa Rica, Tom's hand was one of the first to be raised.
Kaylee on the other hand, overcame her shyness and demanded more beauty in her life. She started keeping her room clean and became an expert organizer on "Blade & Soul"...a video game she got quite good at.
----------------------------------------------------------------
The lessons at the Spiritual Retreat were so life changing, I was determined to share them with others.
My first attempt was with Millionaire Minded Teens...a company Kaylee started at the age of 14, to "help teenagers find a purpose in life" so they don't have to turn to drugs, gangs or have suicidal tendencies when things don't go well at home.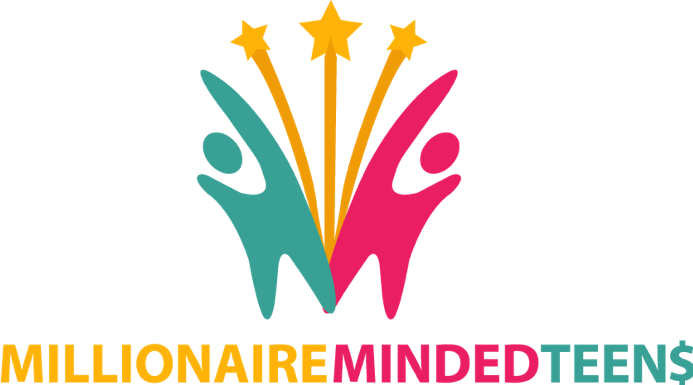 ----------------------------------------------------------------
The Spiritual Lessons I'm about to share with you are not taught in schools. I know this because the wealthy often pay thousands of dollars to attend these types of retreats.
This knowledge is so powerful that parents should share them with their children.
Don't take these precious lessons for granted. I promise you, your lives will be changed FOREVER when you apply this knowledge.
Listen to each lesson once a week, for 6 weeks in a row. You'll pick up something new every time.
Without further ado...let's get started!!!