CREI VIP ELITE Coaching Program: $9,999.00 (Value $60,000)
Frances' Birthday Special
PAY ONLY $ 4,999.00
Plus enroll a Spouse or Family Member is $500.00

Offer Expires: September 30, 2021

---
THE SECRET TO SUCCESSFUL REAL ESTATE INVESTING
What's the secret? Hand holding on each deal from start to finish so you can take advantage of my experiences, expertise, and resources PLUS Spiritual Enrichment Lessons so you can "Create abundance in the SPIRITUAL REALM and allow it to overflow in to the PHYSICAL REALM".
You won't get any voodoo, just a whole bunch of magical experiences. What I teach is not for the skeptics and pessimists of the world but for the OPTIMISTS and DREAMERS...I'm going to share with you why no one can take away your dreams but THE POWER WITHIN YOU.
I do more than hold you accountable for your actions, I hold myself accountable for your success. Each time you locate, execute, and close a deal, it's a win-win for both of us. Imagine all the wasted time and heartache you can avoid by having me in your corner.
Along with with 1-On-1 Coaching from start to finish, VIP Elite Students will receive 12 Lessons over a 12 week period.
1 Lessons will be released each week. This is called a DRIP.
You WILL NOT advance to the next lesson until you have accomplished the tasks given for that week.
Each student will move forward in the courses at their own pace. That means you can finish 8 Lessons in 8 weeks or it may take you 24 Weeks. It's all up to you!
---
FREE BONUSES FOR VIP ELITE STUDENTS

VIP Elite Students will receive Financial & Spiritual Enrichment Lessons.
PLUS, your children under the age of 19 will have access for FREE ($60,000.00 Value).
---
HERE ARE THE FREE LESSONS YOU WILL RECEIVE WHEN YOU HIRE ME AS YOUR COACH AND MENTOR FOR ONE FULL YEAR
FREE ADVANTAGE ONLINE COURSES
MODULE #1 - Goal Setting Workshop - How to Create a 20 Year Plan
MODULE #2 - Setting up your Business Foundation
MODULE #3 - How to Create Impactful Business Cards
MODULE #4 - Productive Networking
MODULE #5 - Building your Power Team
MODULE #6 - 5 Steps to Success
FREE VIP ELITE - 4 SAVVY INVESTOR TECHNIQUES
4 Techniques to Creating Abundance with Real Estate for Savvy Investors
TECHNIQUE #1 - Driving for Dollars & Training Bird Dogs
TECHNIQUE #2 - Buying and Selling Wholesale Deals
TECHNIQUE #3 - Lease Options, Tenant Buyers and Subject-To
TECHNIQUE #4 - Earn 3 Paydays with Seller Financing
---
BONUS - VIP ELITE FINANCIAL & SPIRITUAL ENRICHMENT
When my spiritual coach and mentor told me that he would help me , "Create abundance in the SPIRITUAL REALM so that it would overflow into the PHYSICAL REALM", I asked him, "Where do I sign up?" In the last 1.5 years, I've paid well over $60,000 to receive this specialized knowledge that I'm about to share with you. Don't take it for granted because it can change your life, like it did mine.
Learn how to POSTULATE what you want, not what you don't want. Then join THE POSTULATES CLUB and bring about immediate WOW Experiences into your life. Let's get started!!!
Your Instructor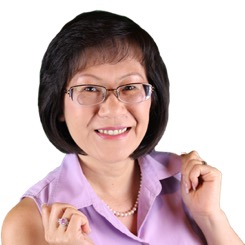 Frances Chau began teaching CREI in 2014 and acquiring spiritual principles since 2016. Today, she is helping others achieve spiritual and financial goals by first creating abundance in the spiritual realm, then allowing it to overflow onto the physical realm. IF YOU BELIEVE, YOU WILL ACHIEVE.
Frequently Asked Questions
Why do I need a Coach or Mentor?
You'll only need Frances Chau in your corner if you are looking to locate, secure, and close real estate deals FASTER by lowering your risk and maximizing your profits.
How is the Coaching Program for?
The Coaching Program is for one full year but if you are closing 2 to 4 deals a month, by your 6th month, you won't need me anymore. However, I am a LIFE Coach. Once my student, always my student. If life happens and you need to take a break, you can come back to the program anytime and pick up where you left off, at no additional cost. That is my GUARANTEE!!
What do I get with the Coaching Program?
You get unlimited access to the VIP Online Course for Savvy Investors (Valued at $30,000) at no extra cost. You also get access to Frances Chau 24/7 to help you work on unlimited deals with one full year. If you start doing deals, you also receive knowledge on more advanced techniques (Valued at $30,000) that are not included in the VIP Online Course.
How can I enroll my Spouse or Family Member?
Simply email me at
[email protected]
and request a coupon code. The additional family member only has to pay $500.00 (Normally $1,000.00) for full access to the same Coaching Program you ordered. (NOTE: Only 1 addition - per family). Children under the age 19 are FREE for VIP Elite Members. Each member will be able to take the course at their own pace, with their own access code.
Regular Price of ELITE CREI VIP Coaching Program: $9,999.00 (Value $60,000)
Frances' Birthday Special
PAY ONLY $4,999.00 TODAY!!

Plus enroll a Spouse or Family Member for $500.00
Offer Expires: September 30, 2021
For a FREE Consultation, please book a 30 minute phone call with me at: